Thursday, January 11, 2018
Written by: Mallory Jordan
The Burkharts….How do we even begin?!
With the exception of a couple of bedrooms, we have touch, destroyed, and put back together every single room in Jay and Cindy's home—even added and deleted rooms from the original floor plan!
We'll dig deeper into each phase of our project with the Burkharts later, but for now here's a glimpse at our time with a couple of our favorite people! Their home is a great size, in a GREAT location---they didn't want to leave, but they did want to update their home and make it more livable and practical for their everyday life!
Phase 1: The Bathrooms

During Phase #1 we completely gutted 3 bathrooms a large hall closet, and the master bedroom and closet on the "bedroom wing" of their house. A guest bathroom, easily accessible to the rest of the house; Cindy's bathroom, complete with the tub she wanted, pullouts for her hair tools, and the calming, serene environment she was looking for; and lastly, the master bath, masculine, rich, updated and with tons of storage!
Phase 2: Judging a Book By Its Cover

Once the bathrooms were all done, we moved on to the next project: the front and exterior! What was once blue-gray with red accents and over grown is now a New Orleans themed white home with dark gray trim, a FAB new garage door and exposed brick columns that surround the courtyard!
Phase 3: Everything Else, Even the Kitchen Sink!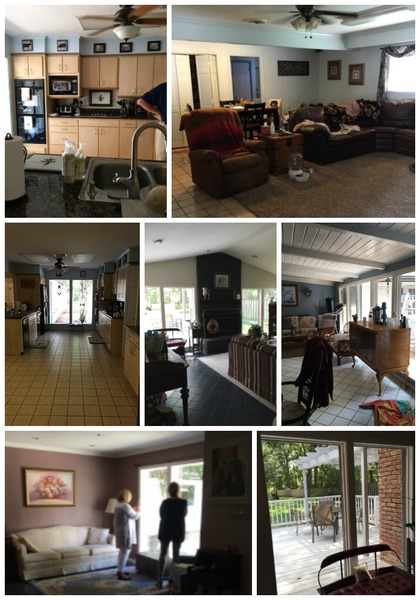 During Phase #3 of this project is when we literally touched everything! We completely gutted the kitchen, added storage like you wouldn't believe, created a massive walk in pantry, and created a landry room/dog room (Jay and Cindy are major dog lovers and their 5 precious pooches need their own, special space)! We also recovered the fireplace, partially lowered their vaulted ceiling, gained access to a hall with a new ½ bath AND opened up a previously enclosed sunroom for a great outdoor kitchen area!
Of course I could go on and on, but I'll save all the details for later! In the meantime, since you've already the befores, here are the afters!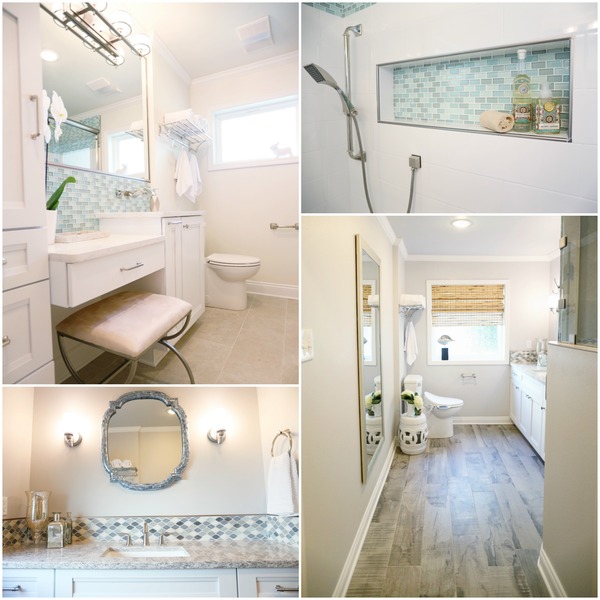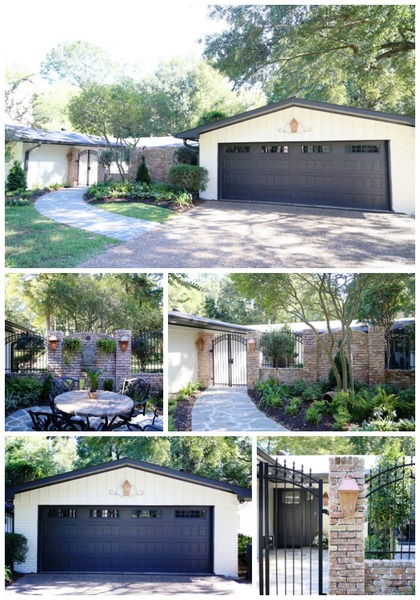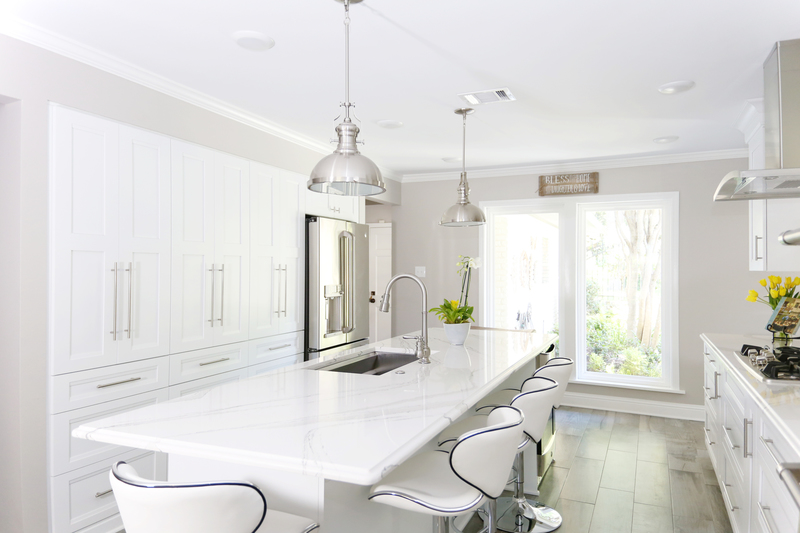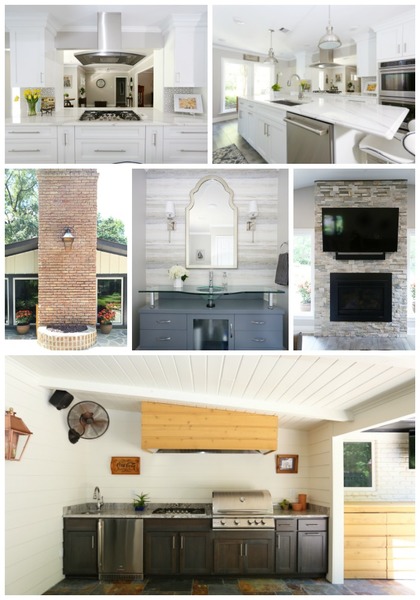 Tags:
Remodel